About Indwe
Indwe Risk Services (Pty) Ltd came into existence in 2006. It is the product of the two merging companies, Thebe Risk Services (established in 1903 as Hoskens Insurance) and Prestasi Brokers (found in 1972). The name Indwe means "Blue Crane" in isiZulu and isiXhosa. Sanlam has 25% of shares in Indwe and Santam 24%. The majority of the shares belong to African Rainbow Capital.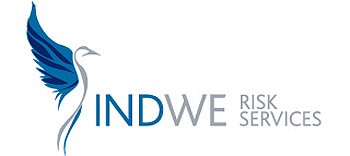 Products offered by IndweRisk
Indwe offers many different financial services for personal and business use. Their personal financial services include:
Insurance
Home
Vehicle
All Risk
Lifestyle Benefits
Emergency Assistance
Health & Accident Cover
Legal Cover
Other Financial Services
Risk & Insurance consulting
Finance planning
Retirement annuities
Gap cover
Investments
Accidental cover
Their Car Insurance Policies
Indwe offers three categories of car insurance to give you the freedom to get the coverage that best suits your needs:
Third Party Only: This policy will only cover damages or injuries to another person, their vehicle, or their property.
Third Party + Fire/Theft: Exactly as Third Party Only cover, with the addition that your vehicle will be covered in the event of fire or theft. Accidental damage to your car is not included.
Comprehensive: Be protected when you are a victim of car theft when you get into an accident or fire damages your vehicle. Injuries or damages to another person, their car or other property will also be covered.
Extras
The extra cover you can get include:
Car hire
Emergency accommodation
Treatment for trauma
Emergency repairs
Other Types of Vehicle/Transportation Insurance
Caravan and Trailer Insurance
Watercraft Insurance
Bicycle Insurance
Indwe Insurance Contact Details
If you are interested in the insurance products Indwe have to offer, you can get a quote from their website, www.indwe.co.za.
You can call them on 011 912 7300, or email [email protected]
Address: 5 Willowbrook Street, Birnam, Sandton, 2196
---