Alexander Forbes Insurance
Alexander Forbes has been around since 1935, providing people over the world with various financial services and in 2014 they were listed on the JSE.
Car and Home Insurance Policies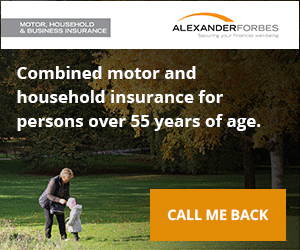 One of the many products offered by Alexander Forbes is insurance. They offer several car and home insurance policies listed below.
55-Plus: These exclusive insurance policies are available for people over the age of 55.
Priceless: This is insurance offered to individuals who are in the middle to the upper-income bracket. Flexible options and personal service are provided.
Platinum Woman: Personalized insurance designed for women.
Collector's Cars: A unique policy to cover your cherished collection.
Easisure Basic: Economical car insurance that includes the necessary features to give you value for your money.
Envoy: This is a motor and home insurance for people with a high net worth.
Getting More Information and Quotes
If you are interested in any of these exclusive policies from Alexander Forbes, we highly recommend you request a free quote here – you will be able to speak to a consultant and ask questions you may have.